The level of school education is outstanding in India. But the country lacks the quality of education in higher education. A few universities provide students with matchless opportunities to build their careers.
Many Indian students choose to study abroad for many factors, such as quick money, a better lifestyle, and health insurance. As more students think of health infrastructures in the country they migrate to the USA. 
But God forbid if a student falls sick there, they can become bankrupt. The other major player here is tuition fees. Tuition fees in the United States have skyrocketed to absurd levels over the last decade. 
Sure, a master's degree is worth it if you get a leg up in your career, etc. But $40,000 per year is a huge ask even for American citizens. 
More people are now aware of a massive crisis of student loan debt reaching trillions of dollars in their economy. The UK is relatively cheaper and still hosts an enormous selection of world-class universities. 
Some people feel comfortable going to the UK, considering how assimilated Indians are compared to the US. It is a smaller country with sizable Indian populations in its major cities.
Top Indian Education Institutes that Indian Students Opt for
 Here are the top institutes most Indian students go for: 
 

Indian Institute of Science 
This institute was founded in 1909. The Indian Institute of Science (IIS), a world-renowned educational and research institute is located in Bengaluru, Karnataka state, Bharat. It is more than 100 years old. 
The university has various departments, such as:
Biological sciences

Chemical sciences

Electrical sciences

Interdisciplinary research

Mechanical sciences

Physical and mathematical sciences

Individual centers for brain research, scientific and industrial consultancy

Sponsored schemes and projects
The Indian Institute of Science has high cut-offs and limited seats. You have to be the best in the country, and then you're worth understanding the courses provided by them. 
Yes, I know it is a relatively complex mental problem somewhere deep down the visible roots of such institutes. They must see the seriousness of the words you put in here.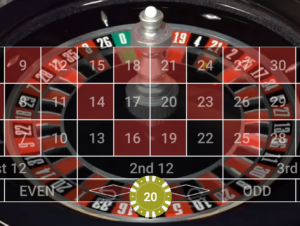 It is a dream institute for many Indian students and has a rather throat-cutting entry competition. It is incredible how many scholars (more than 75) have won the Shanti Swarup Bhatnagar award for Science and Technology (SSB). 
IISc has been doing some cutting-edge research around semiconductors too. With India giving a serious push to Electronics research and manufacturing, the prestigious Institute should develop a similar research-oriented Grassroot BTech. 
The course around Electronics is significantly cutting edge with manufacturing and fab design, just like their pioneering work around applications of Gallium Nitride. Indian Institute of Science needs to be a thought leader in guiding India in the following levels of electronics research. 
Indian Institute of Technology Ropar
The IIT Ropar was established in 2008. It was approved by MHRD (Ministry of Human Resource Development) and set by the Government of India. 
According to NIRF 2020, IIT Ropar is ranked 25th in Engineering. Popular courses at IIT Ropar include B.Tech, M.Tech, M.Sc., and Ph.D. Admission can be made through JEE, GATE, and JAM scores.
IIT Ropar is a prestigious institute located in Rupnagar, Punjab. It acquired the second highest rank in THE World University Ranking 2022. 96% of students were placed in many successful international companies. Top recruiters include Amazon, Google, Flipkart, Microsoft, and Goldman Sachs. 
Many companies such as DE Shaw, Nutanix, Flipkart, Samsung, Directi, Goldman Sachs, General Electric, Tata Motors, and many more visit the university to catalyze students and offer jobs. IIT Ropar offers,
297 UG seats (these are for national as well as international students)

171 PG seats (limited seats offered only before the cut-off date)

8 PG three years seats 

12 PG integrated sets 
They have 1011 engineering seats and 151 faculty members, and they all hold a doctorate. All professors have either won national or international awards in academics. Most heads of departments have international training as well.
The University of Delhi is a Buddhist university with over 86 departments! 
This institute has many international students currently taking school and online classes. The staff is well trained but are all post Ph.D. with years of experience in international colleges and universities. Students from all around the country compete to get enrolled in this institute.
The hostels are well maintained and equipped with modern technology. Most graduates are immediately offered jobs at well-known companies. This university offers professional courses such as Bms and BFIA, for which admission is through entrance tests. 
These are some of the best courses and colleges. Shaheed Sukhdev College of Business Studies is on par with Srcc despite the former being established 30 years old and later 90 years old.
Your day-to-day expense on books would be next to nothing as you can issue the latest edition of books from the university library free of charge. The fee structure for students is different depending on various factors such as social status, academic record, and extracurricular achievements.
A recent report about the university shows how the university has not only welcomed diversity but has made tremendous efforts to create a healthy environment for students from all different statuses, cultures, and ethnic groups.
Almost 20% of Indians make it to Harvard each year. They say it's challenging to get into Harvard. 
Most believe that you can only enter there if you have one of the following.
Legacy (Parents/close relatives got in)

Sports (National/Olympic level athlete)

Unique Attribute (Aside from being intelligent and involved, you're the best of the best in something)
There's a reason why Indian students choose Harvard over other Ivy Leagues is that they have different priorities than, say, Oxford or Cambridge. 
Oxford still has a rather hostile environment towards its E&M (economics and management) students, with many colleges refusing to teach the degree outright (claiming it to be unethical, antithetical to academia, etc.). 
Meanwhile, Cambridge has denied building a business school at all. Looking at other disciplines, many students attend Harvard medical school hoping to receive a massive salary as a surgeon or pharmaceutical dev. 
The same can be said for lawyers and the Harvard Law school. Harvard encourages its students to pursue anything outside of academia or public service (even if it is to the detriment of their potential funding). 
Not saying that there's anything wrong with the Harvard/Ivy League model. These statements merely highlight their different objective from their British counterparts.
Some Indian students suggest that while studying there, apart from being meritorious, you have to be uber-rich as an International student even to consider affording Harvard. 
You can take a loan, but you still have to present collateral worth more than one crore rupee, even more so for people studying for Bachelor's degrees. 
So, while being meritorious is excellent, one will go a long way to being rich too.
The Massachusetts Institute of Technology is yet another famous institute. It is an independent, coeducational, privately endowed university in Cambridge, Massachusetts. 
Its mission is to advance knowledge; educate students in science, engineering, and technology; and tackle the world's most pressing problems today. It is a community of hands-on problem-solvers in love with fundamental science and eager to make the world a better place. 
Every year five students get into MIT from India. There are a total of 20 Indian undergrad students on campus at MIT. Also, there are 305 Indian master's students on campus at MIT. The number of students who get into MIT from India varies for masters, but the number of students who get in for UG is fixed (I.e., five students).
MIT would help you build a better network and get better job opportunities. Most importantly, your quality of life would also improve. MIT has been the most desired university by many high-scoring students across India for decades. 
Most know that it is not easy to get admission to MIT for graduates. Still, more than 95% of graduate students are exposed to American academic criteria.
If students in India are exposed early, let's say, in 10th or 11th grade. The number of undergrads will also increase at MIT, Harvard, and Stanford, e.g., they have completed their undergrad in the states. They are familiar with their study pattern. 
On the other hand, for undergrads from India, institutes such as MIT and other top universities are simply out of their league.

The University of Waterloo
The University of Waterloo, located in the Kitchener/Waterloo area, boasts over 30,000 students and has a renowned co-op program. Established in 1957, the academic focus required to succeed at this institution may be comparable to that of U of T. 
Most Indian students planning to be engineers by profession often apply to The University of Waterloo in Canada.
Indian students are often told before applying to this institute that the University of Waterloo does not give full scholarships to international students. Their tuition, including room and board, is approximately 80000$. 
For instance, if you're studying engineering and the scholarship amount, as many have seen on their website, is little from 500$ to 2000$, nothing compared to covering this humongous amount of tuition. 
The only full scholarship they have is the Schulich scholarship, which only applies to permanent residents and Canadian citizens, not international students.
Most Indian students live in Toronto and travel to university each day. These wages might help you understand what to be prepared for. 
The Proper transport from Toronto to Waterloo:
21H from Union Station to Square One && 25(C) from Square One to the University of Waterloo ~ $30

GO Train from Union Station to Kitchener GO && LRT to the University of Waterloo ~ $30

Greyhound to the University of Waterloo ~ $35
The most amazing thing about Canada is that the average cost of studies and living expenses for international students is lower than in other top student destinations – the US, the UK, and Australia. 
Students choose to travel to Canada for acquiring higher education because of many facilities, the most important of them being:
Academic Excellence

Research Opportunities

Affordability

Safety

Part-time jobs

Work permit and Permanent residency
Who wouldn't want to visit one of the happiest countries in the world? 
With its booming economy and friendly people, Canada is a dream place for many. It has the best quality of education, with free public education.
Carnegie Mellon College has the highest ratio of Indian students in a decade. It is affordable and highly respected. It ranks as one of the most prestigious and well-reputed colleges. 
Here are some reasons why many Indians choose to study at this college. At the same time, it is also believed that undergrad programs are pretty much the same at all top schools and wouldn't make a difference where you go as long as it's decent. 
Suppose you're going for a grad program. In that case, it's pretty different because a lot of specializations come into the picture, and the course is intensive too!
CMU does not provide financial aid to students. According to QS CS rankings and Business Insider, MIT has been ranked 1 in CS consecutively for ten years, followed by Stanford in 2nd place(also for ten years). But Carnegie Mellon rose to 3rd in 2017, from 5th in 2015 and 2016.
The students at Carnegie Mellon College have various ways to make their advanced engineering degrees more advanced.

Students have a chance to give their education a global slant with research and study programs in Chile, Japan, and Portugal.

For students in search of a crash course, you can get an enhanced master's program in Engineering and Technology Innovation Management. This only requires one year to complete.

Whereas undergraduates at Carnegie Mellon University can also complete an accelerated master's in one year after graduation.
Most importantly, there are around 30 research centers on campus. The University ensures that all the faculty members and students are enthusiastically involved in these research projects.
Cornell is the ordinary person's Harvard, Yale, or Princeton. This is the first American university, in all its dreams, research, industry, and merit. It was an institution that gave birth to Stanford (in its structure, research orientation, first president, and faculty) and, yet, a university that compares in spirit and inclusiveness to Berkeley.
Cornell has many students from India applying to this institute each year. They say Cornell reflects outstanding academics, excellent professors,  and intelligent and driven people. A breathtaking campus, the school is very egalitarian and not as pretentious as other ivies.
Cornell is beyond belief! The campus is like a national park, possibly the most awe-inspiring campus in the country. Cornell University is a place that has been helping students graduate in various outstanding programs for more than a hundred years. 
Thus, the purpose of studying at Cornell can be described in one word, "Quality." The quality of education taught at Cornell, for most Indians, is beyond comprehension.
Things Indian students must consider as they move abroad to acquire education
Most students suggest that going abroad is never just better academics because, honestly, you can always go to a top-tier private college in India if you want a good education. 
Yet, most students going abroad state that they tried but could not get enrolled in a well-reputed government college because of reservations or competition. Students go abroad looking for freedom, better opportunities, and infrastructure.
Most importantly, it has always been a status symbol. You feel like you made it in life once you reach abroad as a student (be it US/Canada/UK/European country/ Asian country). However, there are a couple of possibilities you must look into before moving abroad, such as:
You will find everything expensive due to price conversion. The value of the Indian rupee is far weaker than the western currency. 
For example, 1 liter of milk is about 0.90 – 1.79 Euros. If you convert it to rupees, you go crazy. Just keep in mind that the prices will be high for everything.
Do you want to study in a non-English speaking country? 
Then you must first learn that second language. Otherwise, it will become impossible to survive, mainly when you have to deal with grocery shopping and public transport. 
Hence, if you're off to Germany, learn German. If France, learn French, and so on.
There is a big difference noted by students who move abroad regarding law and order. One must obey the laws and order. 
For example, you will find people littering the streets in India and not obeying any traffic rules. However, people abroad have been seen to have road manners and follow the rules set by the Authorities. 
When you have to shift the road while walking, the cars will stop for you. – unlike India. If anything wrong happens, don't feel alone. Just report it to local police through a call, and all will be sorted out in no time.
It will be expensive and difficult to find authentic Indian food and fruits. Hence you will eventually switch to eating less expensive Indian food such as fruits and salads and occasionally cooking good Indian food on weekends.
India has 12-hour and 12-hour nights, but the sunrise and sunset vary abroad depending on the season. So expect changes in your daily routine if you are personally associated with the sunrise and sunset rather than the clock.
Every country has its own culture of greeting and behavior. Most suggest you be open-minded and make friends. Learn the culture of food, art, dining, festivals, music, and much more.
As a student, you will feel hopeless at one point in time. You think your friends are not good enough for you. And you have lots to study. You miss your family. You don't like your neighbors, everything is a problem in your life, and you fear going bankrupt! 
All will eventually be ok, though. If you are in an English-speaking country, 50% of the above problems are solved because it's easier to find a part-time job (US/Canada/UK/Australia). If you have already saved (15lax per year) and don't have problems with money, then you will do fine.
Conclusion
Looking at the infrastructure of Indian universities, it is apparent that they are not as modern or well-maintained as universities in the United States. 
Many unknown ones have at least ten times better infrastructure. Education and equipment-wise, they all have good professors and research. IITs are the pride of India but way behind compared to any decent university in the US. 
However, it's mostly the talent of the students that counts; India's cream study here. And the acceptance rate is low because we only have a handful of these respected institutions and a 1.5 billion population.
Wherever you go to acquire higher education, be it somewhere in India or abroad, just focus on building your character and personality. Don't let your clothes, your low bank balance, or no friends to hang out with determining who you are! 
Create an excellent state of mind and be mindful about the time you spend with people, places, ideas, worldly things, and the kind of thought process you have. Have a clear "Why" – why you came abroad and what you want to achieve. Create a vision board and remind yourself what you wish to do.
 Eventually, you will make a beautiful life out of yourself.